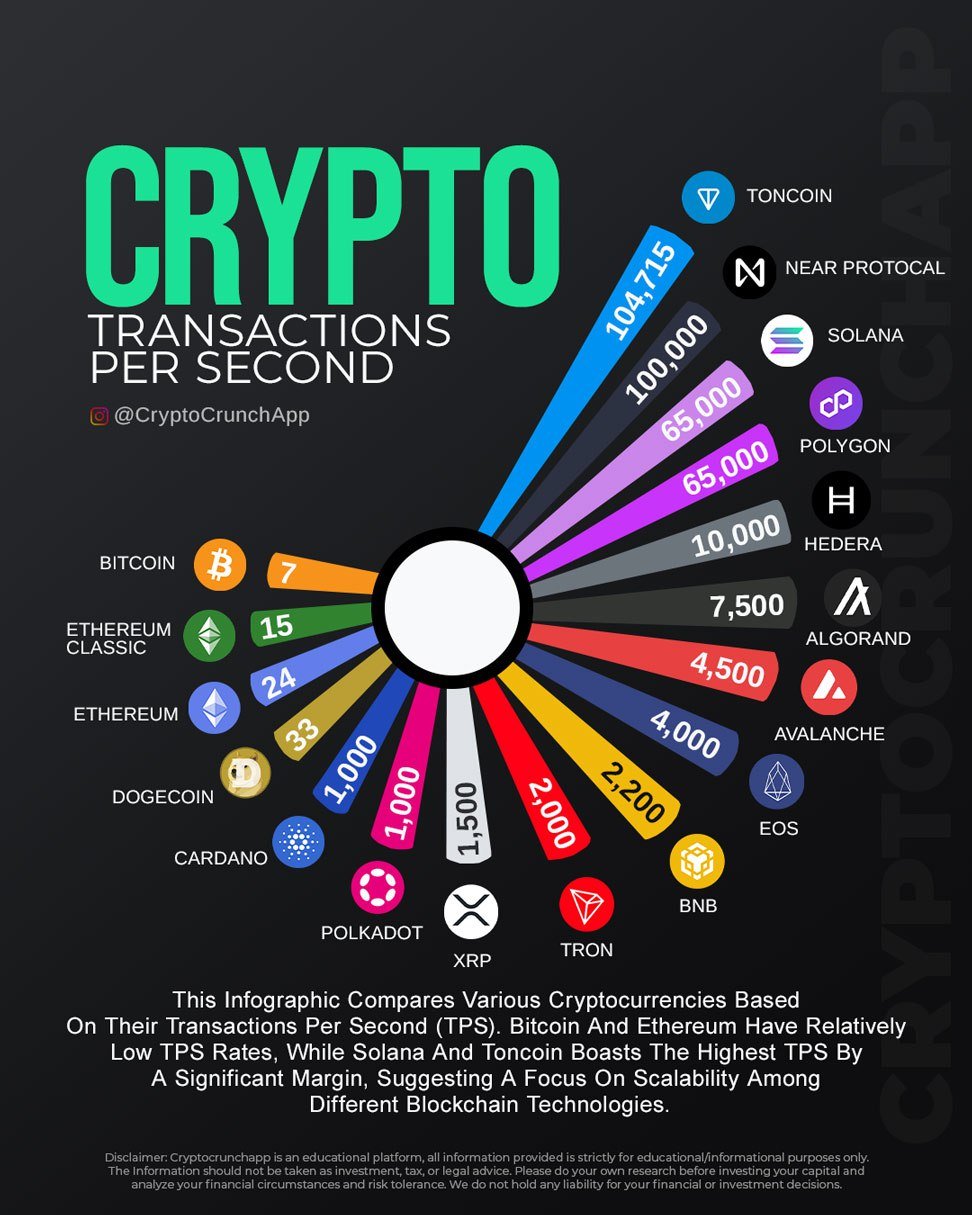 Explore the transaction speeds of popular cryptocurrencies measured in Transactions Per Second (TPS):
Toncoin: Leads with 104,775 TPS.
Near Protocol: Follows with 100,000 TPS.
Solana: Achieves 65,000 TPS.
Polygon: Processes 65,000 TPS.
Hedera: Matches with 10,000 TPS.
Algorand: Delivers 7,500 TPS.
Avalanche: Performs with 4,500 TPS.
EOS: Carries out 4,000 TPS.
TRON: Handles 2,000 TPS.
BNB: Manages 1,500 TPS.
Cardano: Conducts 1,000 TPS.
XRP: Offers 1,000 TPS.
Polkadot: Provides 1,000 TPS.
Ethereum: Runs 33 TPS.
Ethereum Classic: Supports 15 TPS.
Dogecoin: Facilitates 33 TPS.
Bitcoin: Has 7 TPS.
This concise list showcases the varying efficiencies of blockchain technologies in processing transactions, from the most to the least rapid.
PS: The #Bitcoin Lightning Network is capable of processing an impressive 1,000,000 transactions per second.
27.2K Reads