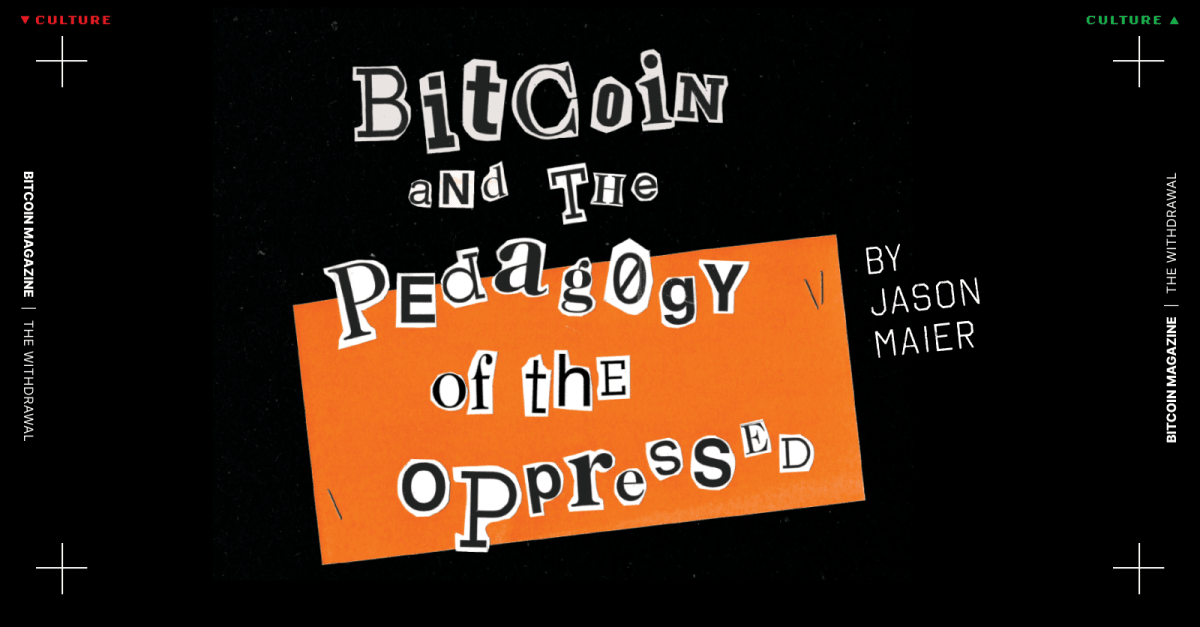 This article is featured in Bitcoin Magazine's "The Withdrawal Issue". Click here to subscribe now.
A PDF pamphlet of this article is available for download.
I have taught teenagers mathematics for my entire career. More recently, I also found great joy in teaching people about Bitcoin. Among the lessons I have learned through the years is that in order for a student to truly learn a new and challenging concept, they need to feel comfortable and have a voice in their learning process. Today, the most effective teachers are able to foster a dynamic community of engaged students that have agency in what and how they learn. But this wasn't always so.
In Paulo Freire's foundational…
Read more on BitcoinMagazine
23.7K Reads