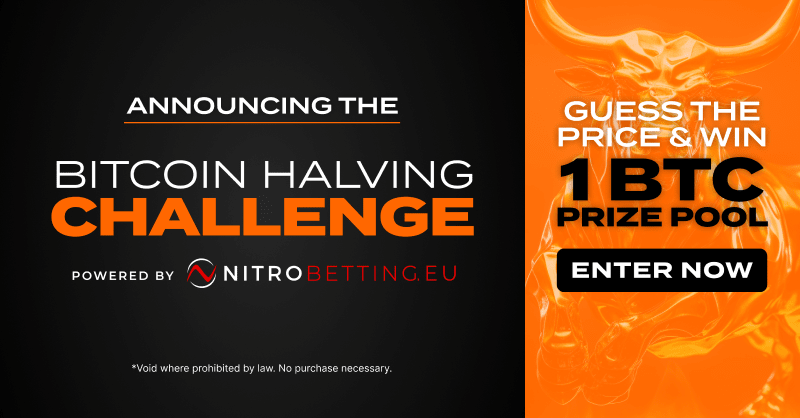 NitroBetting.eu, a leading Bitcoin-exclusive sportsbook, has joined hands with Bitcoin Magazine to introduce an exciting new contest, The Bitcoin Halving Challenge.
This innovative contest offers participants a unique opportunity to put their Bitcoin market prediction skills to the test. A pool of 50 winners with the most accurate predictions will share a total prize of 1 Bitcoin.
The contest opened for registration on Wednesday, November 1, 2023 and will remain open until March 31, 2024, at 11:59 pm EST. Interested participants can submit their guess at www.bitcoinhalving.com.
Anyone over 18 years old can participate. To qualify for the prize pool and be eligible for withdrawal of…
Read more on BitcoinMagazine
51.7K Reads